Our Team of the Electrical Industry's Top Professionals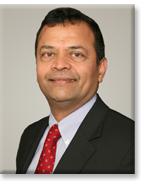 Prakash Kapadia
Founder & President
Prakash (PK) Kapadia is Founder and President of Kanta Electric. For over 22 years, Kapadia has provided the leadership, vision and determination that has propelled Kanta to the forefront of New York's electrical contracting industry.
Kapadia's steady focus, work ethic and admirable character have helped shaped the culture of Kanta. Since the company's inception, Kanta has been consistently recognized for its outstanding customer service, high quality work and extraordinary value for clients in the public and private sectors. Kanta's many successes can be directly attributed to the leadership and temperament of the company's visionary Founder and President - Kapadia.
As Kanta Electric continues to grow and solidify its legacy as one of New York's best electrical contractors, it will be the momentum created by Kapadia that continues to bring the company into the next generation of electrical contractors.
Vincent Favaloro
Superintendent
Vincent Favaloro, Kanta Electric's Superintendent, is no stranger to building in New York. Having worked on Ground Zero managing a team of over 800 workers for two-and-a-half years after 9-11, Favaloro brings strength, leadership and experience to the Kanta Electric team every day.
For over ten years, Favaloro has worked directly on every Kanta Electric project, bringing a high-degree of skill and a superior level of craftsmanship that have become synonymous with the Kanta Electric name. His commitment and dedication have helped distinguish Kanta as one of New York's premier electrical contractors.
Edward Perry
Vice President, DBM Maintenance
With over 30 years of professional electrical contracting experience, Edward Perry brings a wealth of knowledge and industry leadership to his role as Vice President of DBM Maintenance for Kanta Electric.
Perry's wide-range of electrical expertise covers comprehensive electrical installations for projects that include new construction, renovations, communications infrastructure, infrared and more. Perry has managed multiple multi-million dollar projects for clients including CBRE, Newscorp and UBS Bank, among others . He is an IBEW Local #3 member of 33 years and holds a DBM card.
With Kanta Electric, Perry will expand upon his experience through his hands-on approach to business development, font line operations and project leadership.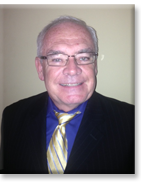 Edmund Yates
Sr. Project Manager
As Senior Project Manager for Kanta Electric, Eddie Yates is responsible for leading all of Kanta Electric's Project Managers, as well as for overseeing each of Kanta's projects to make sure that they are completed safely, timely and on-or-under budget.
With over 35 years of experience in the Electrical Contracting industry, Yates brings a superior level of quality and detail to every Kanta project. Yates attributes Kanta's success to the firm's hands on management approach at every level of the organization.
Harkant Mehta
Project Engineer
Harkant Mehta, Project Engineer for Kanta Electric, is one of New York's top electrical engineers. Having started in the electrical contracting industry in 1981, with over 30 years of experience, Mehta brings an unparalleled level of sophistication and professional electrical expertise to his position with Kanta.
Mehta started out as a general engineer before advancing to become an electrical engineer. For Mehta, like everyone at Kanta Electric, quality is the number one priority both individually and collectively.
Mark Olson
Project Engineer
As one of Kanta Electric's highly-skilled Project Engineers, Mark Olson brings a high-degree of sophistication and an acute ability to engineer and estimate projects accurately, efficiently and cost-effectively.
An expert in Electrical Engineering, and having spent his entire career in the industry, Olson's day to day work reflects Kanta's trademark quality, craftsmanship and value - characteristics that have helped Kanta, like Olson, distinguish the firm as one of the best electrical contractors in New York.
Olson's high-standards, coupled with Kanta's cutting-edge technology, give the firm a competitive edge in low cost, high value electrical contracting.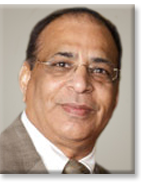 Vijay Dalal
Controller
For over 18 years, Vijay Dalal has played an integral role with Kanta Electric as the firm's Controller. Dalal, who literally started out working at the basement level, has seen Kanta grow tremendously during his years with the firm, a result he attributes to Kanta's consistent, unwavering commitment to providing high-quality work and high-value to its clients.
Under Dalal's leadership Kanta has grown to utilize the most sophisticated accounting and record-keeping software on the planet. Like every aspect of the firm's operations, attention to detail, efficiency and client satisfaction are reflected in each of Dalal's decisions.
Binaifer Chichgar
Preconstruction Support Manager
For over seven years, Binaifer Chichgar has helped Kanta Electric in many capacities. Chichgar started out in Kanta's Accounting Department where she managed several aspects of the firm's accounting operations. She was recently promoted to the firm's Preconstruction Support Services Department as Preconstruction Support Manager.
In this new role, Chichgar manages and oversees every element of the preconstruction process. Her leadership, diverse skill set and experience in each of Kanta's different companies gives Chichgar a unique perspective and insight into how projects get done successfully.
Paras Kapadia
Project Engineer
A dedicated electrical industry professional and avid learner, Paras Kapadia has worked his entire career as a Project Manager in the electrical contracting industry. A graduate of George Washington University, Kapadia has spent the past several years on Kanta Electric's front-lines, bringing Kanta's signature eye for detail and high-level of project quality to each and every Kanta Electric project.
Kapadia has personally overseen many of Kanta's signature projects, including the Brooklyn Bridge Park, and the Brooklyn Army. He is currently working directly on a Kanta project for the Department of Citywide Administrative Services. Kapadia, along with his brother, Parag, represent the next generation of leadership for Kanta Electric.
Parag Kapadia
Assistant Controller
Parag Kapadia, Assistant Controller for Kanta Electric, represents the next generation in the electrical contracting industry. A graduate of Boston University, and with professional certifications from NYU's Construction Management program, Kapadia oversees many aspects of Kanta Electric's operations, taking a hands-on approach to leading the firm both in-the-field and through the company's headquarters.
Kapadia brings a unique combination of skills and a deep level of dedication and commitment to the Kanta Electric every day. His continuous hard work and high-degree of quality in everything that he does have earned both Kapadia and Kanta Electric the unprecedented reputation the firm continues to carry to this day.
Yazdi Chichgar
Project Manager
Yazdi Chichgar offers a wealth of valuable experience and leadership as a Project Manager for Kanta Electric.
Chichgar's global managerial expertise gives Kanta's projects a depth and breadth of high-level sophistication that is synonymous with this top-tier electrical contracting firm.
In addition, Chichgar's dedication to honing his leadership skills earned him a certification from Dale Carnegie's Leadership Training Program. Chichgar will continue to grow along with Kanta Electric into the next generation of electrical contracting in New York.